Getting Acquainted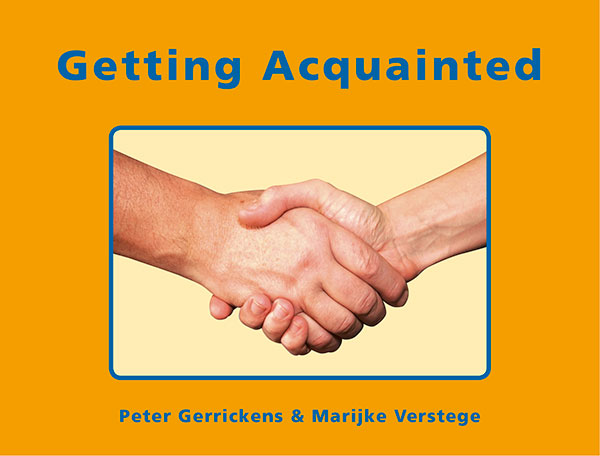 Get to know each other (even) better
The purpose of this game is to get acquainted with other people in a new and surprising way. Becoming acquainted within a group or team in a pleasant and inviting way is very stimulating. If you are already acquainted, you can use this game to learn new things about each other.
More information
Explanation
Getting Acquainted consists of 56 cards, each with a question and a corresponding picture. The pictures are humorous, inviting and stimulating. By matching a question to a picture, you become more involved with the question and your creativity will be stimulated.
The questions are divided into six categories:
Youth & past
Character & interests
Behaviour & daily life
Motivation & inspiration
Work & career
Wishes & future
Possible applications:
Groups
Teams
Friends
Family
Specifications
Boxed game with 56 coloured cards and instructions for six different methods of play
Authors: Peter Gerrickens and Marijke Verstege
Price: € 29,00 (excluding 21% VAT and shipping costs)
No separate Manual available.
Other Languages