Getting Acquainted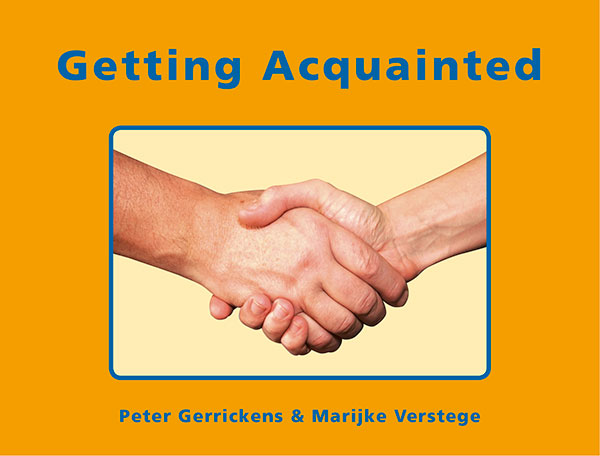 Get to know each other (even) better
The purpose of this game is to get acquainted with other people in a new and surprising way. Becoming acquainted within a group or team in a pleasant and inviting way is very stimulating. If you are already acquainted, you can use this game to discover new things about each other.
More information
Getting Acquainted consists of 56 full-colour cards, each with a question and a corresponding picture. The pictures are humorous, inviting and stimulating. They increase the players' involvement with the questions.
The questions are divided into six categories:
Youth & past, for example: What did you like to do as a child which you stopped doing when you grew up?
Character & interests, for example: When do you lose all sense of time?
Behaviour & daily life, for example: When do others ask you for help or advice?
Motivation & inspiration, for example: Who or what makes you happy?
Work & career, for example: What are you proud of?
Wishes & future, for example: Where would your dream journey take you?
Specifications
Boxed game with 56 full-colour cards and instructions for six different methods of play
Authors: Peter Gerrickens and Marijke Verstege
Price: € 29,00 (excluding 21% VAT and shipping costs)
Other Languages