The Values Game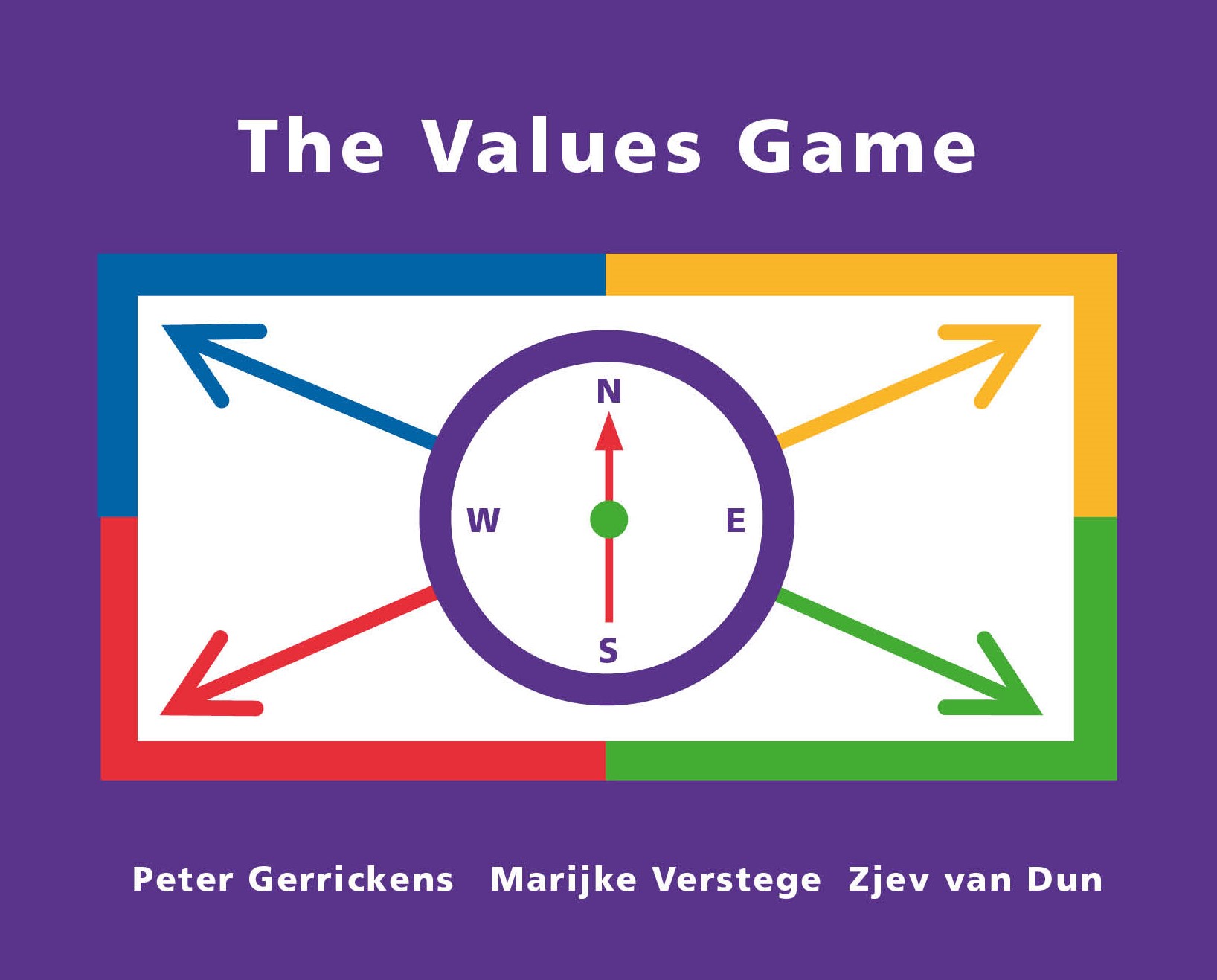 What is important to me?
This game helps groups, teams and organisations to reach a consensus on the values and norms that everyone considers to be important. By playing this game, people will not only become more aware of their own values, but they will also become more appreciative of other people's perspectives.
More information
The Values Game consists of 144 full-colour playing cards, divided into three groups:
1. Values
A value is something that you find important to aspire to, that directs your actions. Examples include: servitude, respect and justice.
2. Subjects
These are used to make the discussion about values more focused on a specific area. Examples include: management, education, media and politics.
3. Group norms
These are the rules that dictate what kind of behaviour is good or bad, wanted or unwanted, allowed or forbidden in groups and teams. For example: 'you must always speak the truth' and 'knowledge must be shared with others'.
We have also developed 'The Values Games Manual' for professional users (trainers, coaches, managers, teachers and consultants). This manual contains 20 different methods of play as well as additional theory, questions and exercises. You can find more information under the tab 'Manual' on this page.
Specifications
Boxed game with 144 full-colour cards and instructions for four methods of play
Authors: Peter Gerrickens, Marijke Verstege and Zjev van Dun
Price: € 39,00 (excluding 21% VAT and shipping costs)
Other Languages